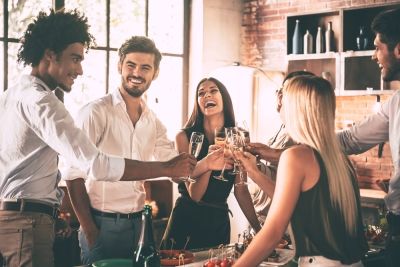 To keep our community safe, Carlson & Dumeer, LLC is offering a free ride promotion this Thanksgiving weekend. Drunk driving accidents and arrests spike around Thanksgiving and continue until the holiday season ends. We offered a similar free ride program for the holidays last year with great success!
Carlson & Dumeer will reimburse you for roundtrip Uber, Lyft or taxi cab fares in Middlesex, Hartford, and New London Counties for the duration of the Thanksgiving weekend. There is a limit of one ride per person on this promotion. You cannot redeem more than one free ride, roundtrip. The promotion begins at 5:00 PM Wednesday the 21st and ends at midnight on Sunday the 25th.
Our Thanksgiving free cab ride promotion is subject to the following terms and conditions:
Offer is only good on rides between 5:00 PM November 21st through 12:00 AM November 25th 2018.
You must be at least 21 years old to qualify.
Maximum reimbursement cap is set at $35, good for a one-way ride or roundtrip to and from your home.
Each person can only qualify for one free ride during the promotional period.
Receipts must be received by Carlson & Dumeer by midnight (12:00 AM) on December 1st, 2018 to be eligible for reimbursement.
Only rides in Middlesex, Hartford, and New London Counties will be eligible for this promotion.
Provider of your ride must be a licensed taxi company, Uber, or Lyft driver.
If you use Uber, Lyft or a cab service during the qualifying times, you can submit a copy of your official receipt to our law office and a copy of your driver's license to slmcmanus@carlsondumeer.com. If you prefer, you can us U.S. Mail to send us hard copies of the necessary materials to Carlson & Dumeer, LLC, 85 Broad St Middletown, CT 06457. If you qualify for our promotion, we will reimburse you the cost of the ride, up to the $35 limit. We will process the redemption receipts in the order they arrive. Please allow several days or weeks for the reimbursement to arrive.
We know that part of enjoying Thanksgiving means eating plenty of turkey and good drinks with close family and distant relatives. If you plan on partaking in the festivities and drinking alcohol, please remember to use our free ride promotion to get home safely. Not only do we want people to stay out of trouble by preventing a DUI arrest, but we also want our roads safe and accident-free.
From all of us at Carlson & Dumeer, please enjoy your Thanksgiving holiday weekend responsibly. For more information about our promotion, you can call (877) 795-5594.